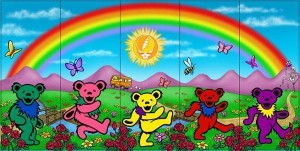 Hey Now!! Summertime Done Come & Gone My O My…Only a few warm nights left.. so come out & Help us rock out the last night of Summer at
The Parlor Bar at 200 Broadway, Newport, RI
The Shoe will be playing ALL Grateful Dead Music,
All Night Long to help sooth the soul and get your head ready for the Autumn Harvest & the inevitable Winter Chill..
Summer is not over yet folks, so head on up Down or Over to The Parlor in Newport, RI Sunday September 6th
Admission is $15.00
Music Starts at 9:15
We hope to see you on the Floor!!