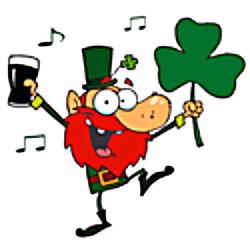 Mark your calenders for the second annual St Patty's Day Cruise with The Shoe!!!
Saturday March 16th! After the St. Patrick's Parade, If you're tired of waiting in line, to wait in line for a beverage to celebrate St Patrick's Day,..Wait no more!!!
Hop on board the Beautiful "Majestic" Luxury Cruise Vessel !!
This boat has TWO FLOORs & TWO BARS!!
Serving you up some special St. Patty's Day Fun
Out on the bay with The Shoe! (eddy's shoe band).
We will be rocking the boat with a few Irish Jigs and LOTS of great music by The Grateful Dead, Allman Brothers Band, Stevie Wonder, The Rolling Stones, Bob Marley, Peter Tosh, Sublime, & much, much, more!!!
The Party Starts When we Shove Off 1:30 pm – back at 4:30pm
Tickets are $25.00 Cash Bar…(you can purchase tickets here at this website soon)
a few tickets sold at the booth on the dock the day of this event BUT THIS BOAT WILL SELL OUT!!! so get your tickets early..
This event is Rain or Shine!
See you on board!!