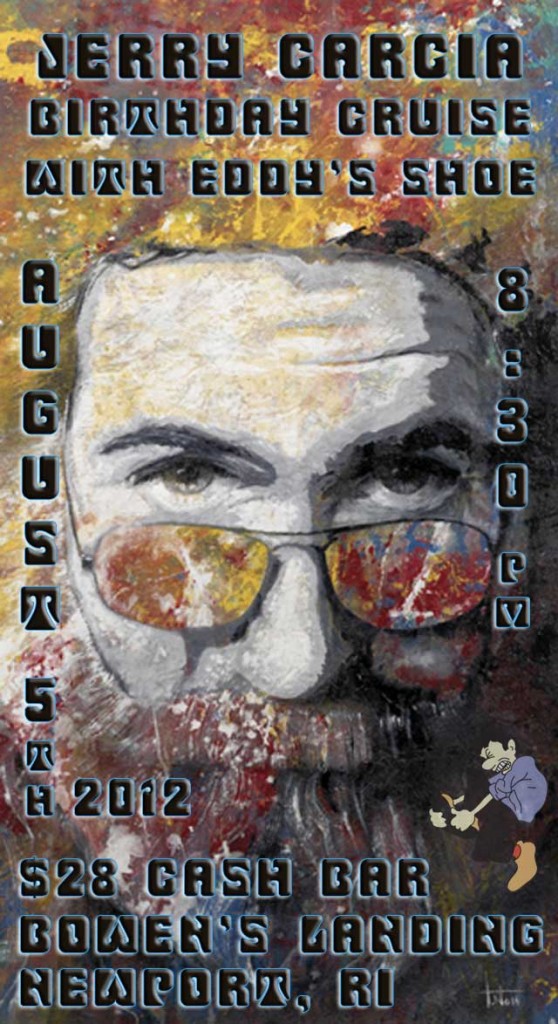 Celebrate Jerry's Birthday!!!
With The Shoe (eddy's shoe band ) playing All Dead, (and some Jerry Band mixed in) All Night!!
Out on the Bay in beautiful Newport, RI Sunday August 5, 2012.
Departing at 8:30pm-back at 12:00-12:15 am.
Click the poster or the "BUY TICKETS" Link on the upper right of the site to get them online.  You can get tickets at the dock the day of but this boat will sell out! (don't be the person left on the dock.)
Get your tickets early to secure your spot.
If you would like a cool Art Ticket call 617-365-9158
See you on the boat!!
(Please Note Jerry's Birthday is actually on Wed August 1st..but we couldn't get a boat until August 5th) So Sunday August 5th it is!