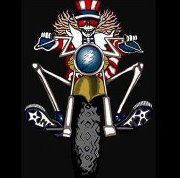 Hey Now! Happy New Year and Happy February!
The Shoe will be back on stage at The Minglewood!!
Friday Feb 2, 2018 (Located at 25 Rogers Street Gloucester, MA)
It's going to be a great night for some Sushi Suds & Shoe Music!!
We'll be playing a good mix of Shoe Originals, Jam band favorites and as always, a heavy DOSE of some Good O'l Grateful Dead Music!!
This cold weather reminds us why good music is so important to the survival of our species.. So head on up, down or over to the Minglewood and Shake it up !!